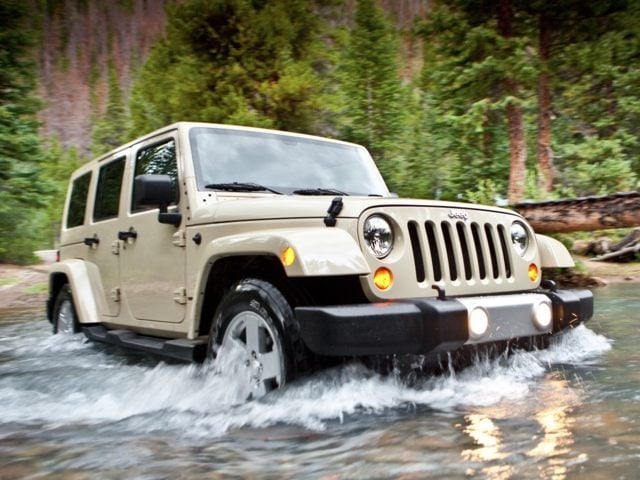 Our History as a Dealership in Festus, Missouri

Lucas-Smith Chrysler Center is the modern name for a historic DeSoto-Plymouth dealership that began on South Mill Street, Festus in 1939.  Founded by Roy Lucas; a pilot, trucker, mechanic and farmer, it is now owned by Butch Lucas and Dennis Smith and managed by Brad Smith.  The store moved to its current location at 1600 Parkway West, Festus in 1999.  After 40 years as a Dodge dealership, the store became a Dodge, Ram, Jeep, and Chrysler dealership in 2009.
The success of the store, when so many others have come and gone, is owed to its award winning service department.  The governing rule of our service department is "Customers Come First!"  The majority of our customers are friends, but all deserve to be treated that way. The last thing we want to do is disappoint them.  The service department is not operated as a profit center; it really is a service to our customers.
Sponsoring local schools is an example of how we spend thousands of dollars to support our community.  We are just very glad to be in a position to do those things.  There have been some tough times over the years but this store has survived to be one of the oldest business in the Festus area.  Our success is largely due to what Mr. Lucas used to preach: "If you take care of your customers the dollars will take care of themselves."  
About Our Chrysler, Dodge, Jeep, Ram Dealer & Auto Services

We sell the exciting new Chrysler, Dodge, Jeep and RAM models, as well as a comprehensive array of used cars, trucks, crossovers and SUVs. Our courteous, experienced and professional staff is waiting to assist you.
Browse the new and used car inventory that is available at our store and submit any applicable forms. Then come in for a test drive and talk with us about our fantastic car loan and lease options. You can also request more information about any of our new or used vehicles, auto parts, or auto repair and service, by using our contact form or by calling the number above.
Use the Car Finder form for a convenient way to have us search for the vehicle you want. Submit it right now, and we will contact you when we find the vehicle you have described! Our new and used car dealership is located at 1600 Parkway West. We have served customers from all over the greater Festus area.